Let's all support the heroes on the front line by using science to dispel rumours, thus reducing stress and helping to maintain a healthy immune system. Together we can win this battle!
---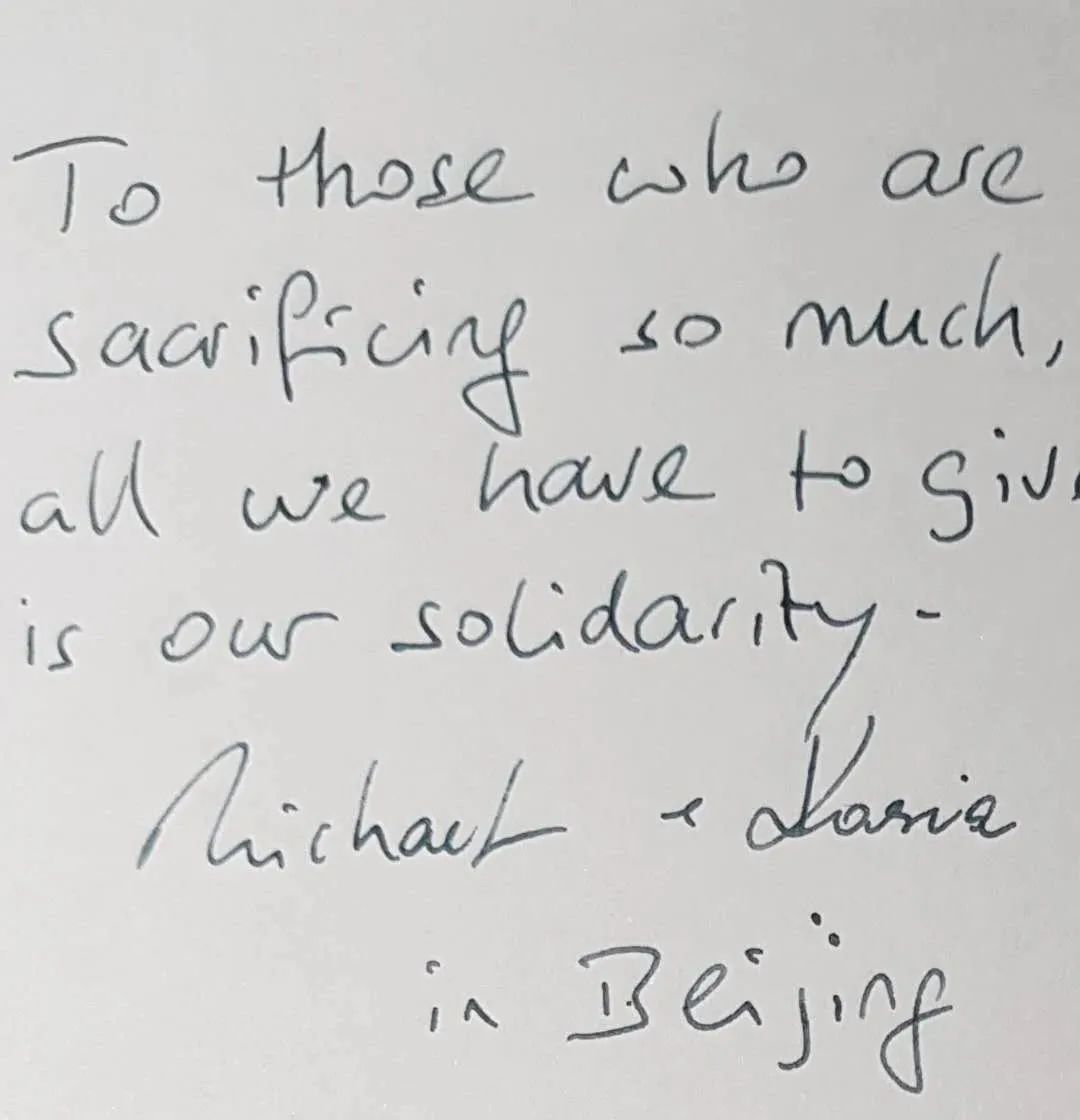 Michael Harrold:To those who are sacrifising so much, all we have to give is our solidarity.
---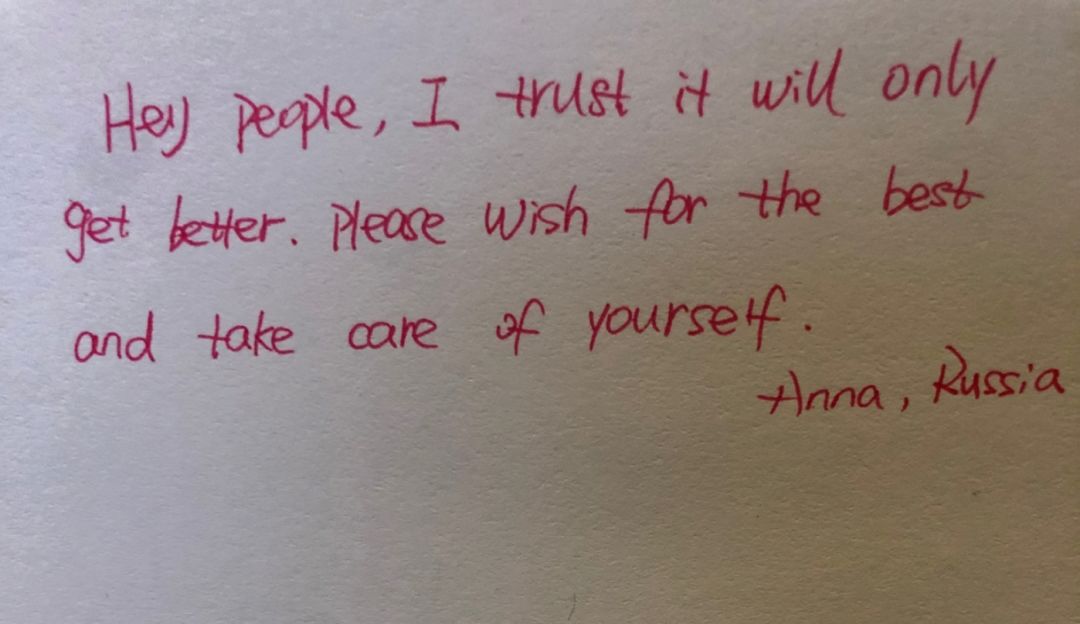 Anna(俄罗斯):
Hey people, I trust it will only get better. Please wish for the best and take care of yourself.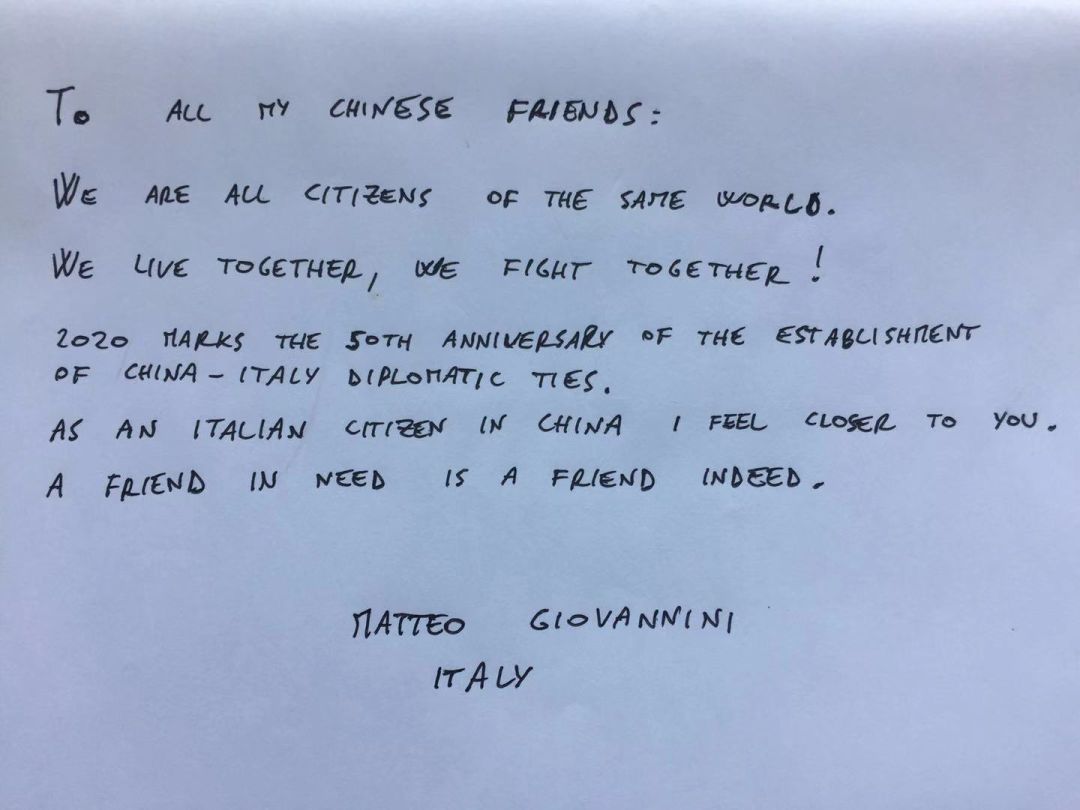 To all my Chinese Friends:
We are all citizens of the same world.
We live together, we fight together!
2020 marks the 50th anniversary of the establishment of China-Italy diplomatic ties.
As an Italian citizen in China I feel closer to you. A friend in need is a friend indeed.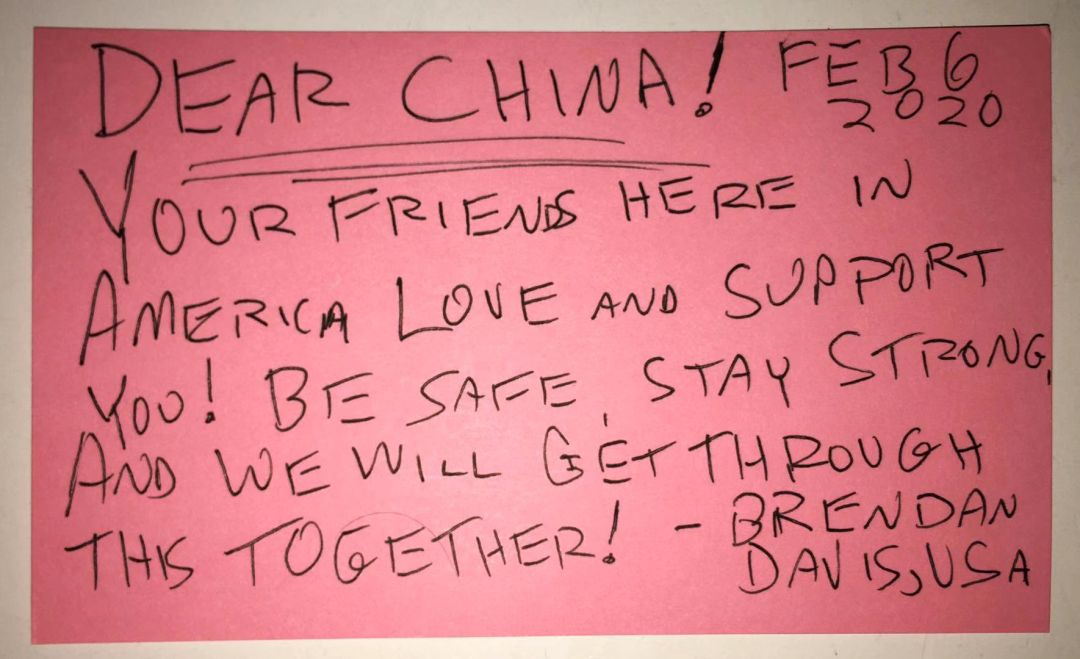 Your friends here in America love and support you!
Be safe, stay strong, and we will get through this together!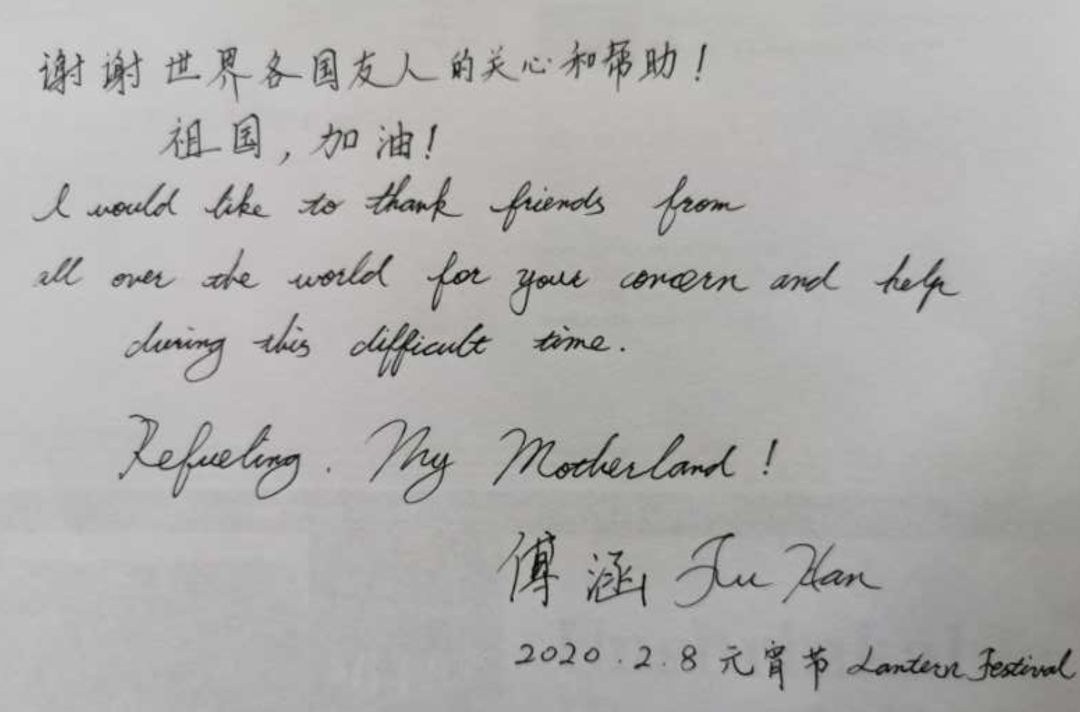 I would like to thank friends from all over the world for your concern and help during this difficult time.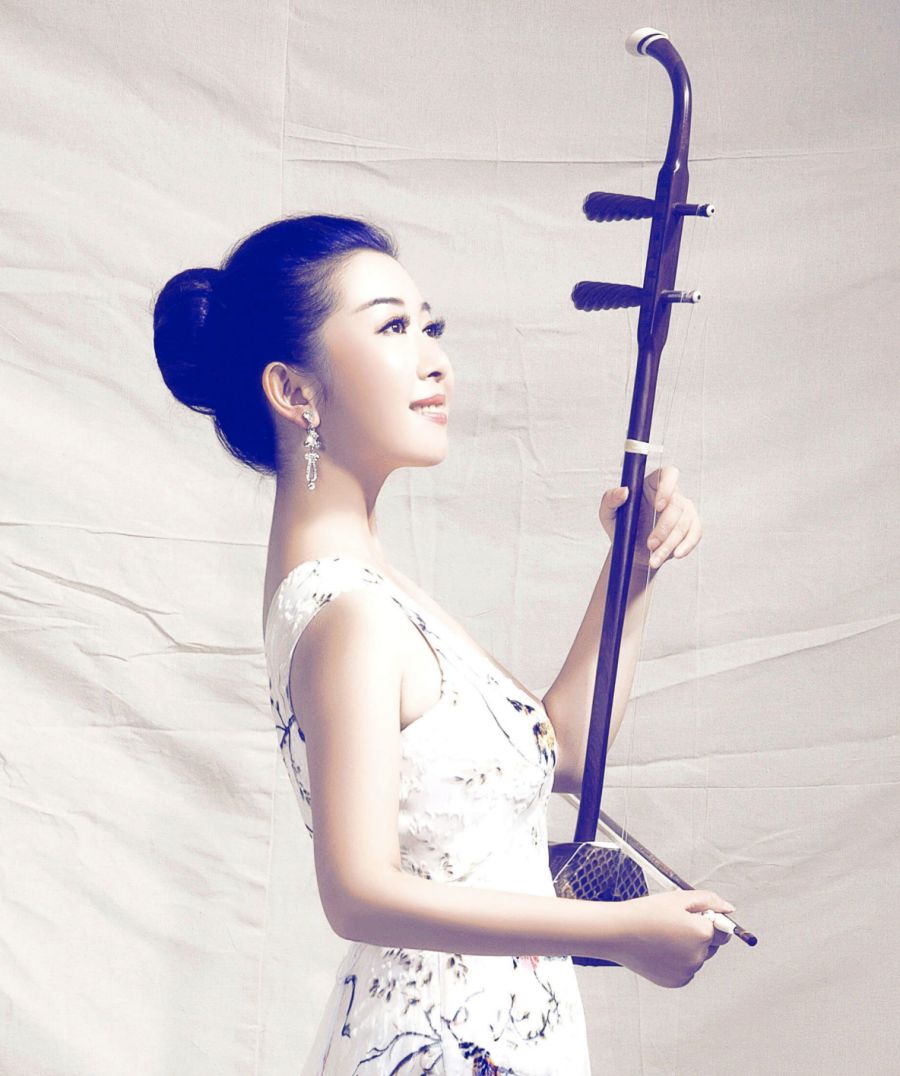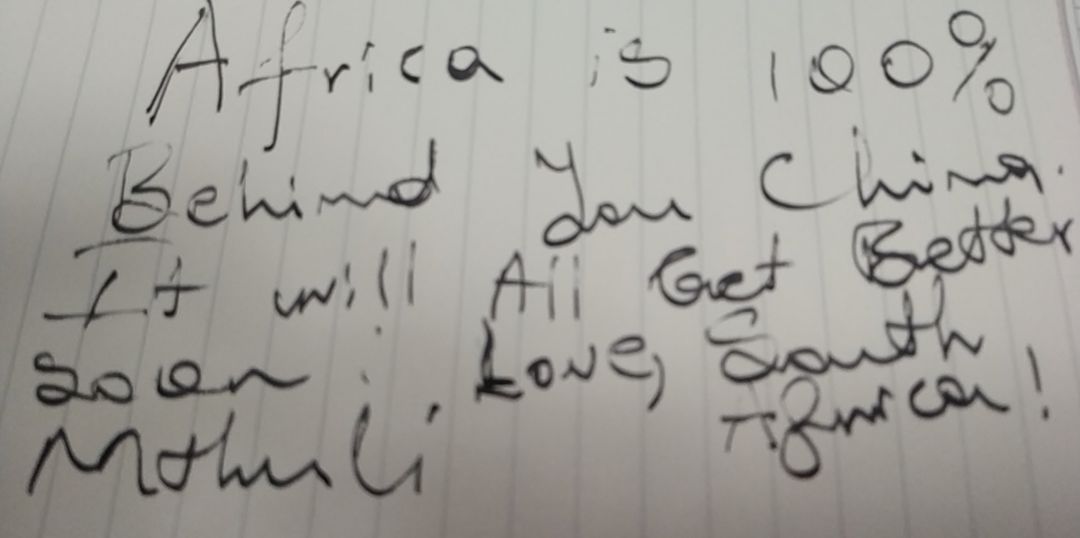 Africa is 100% behind you China. It will all get better soon. Love, South Africa!Mthuli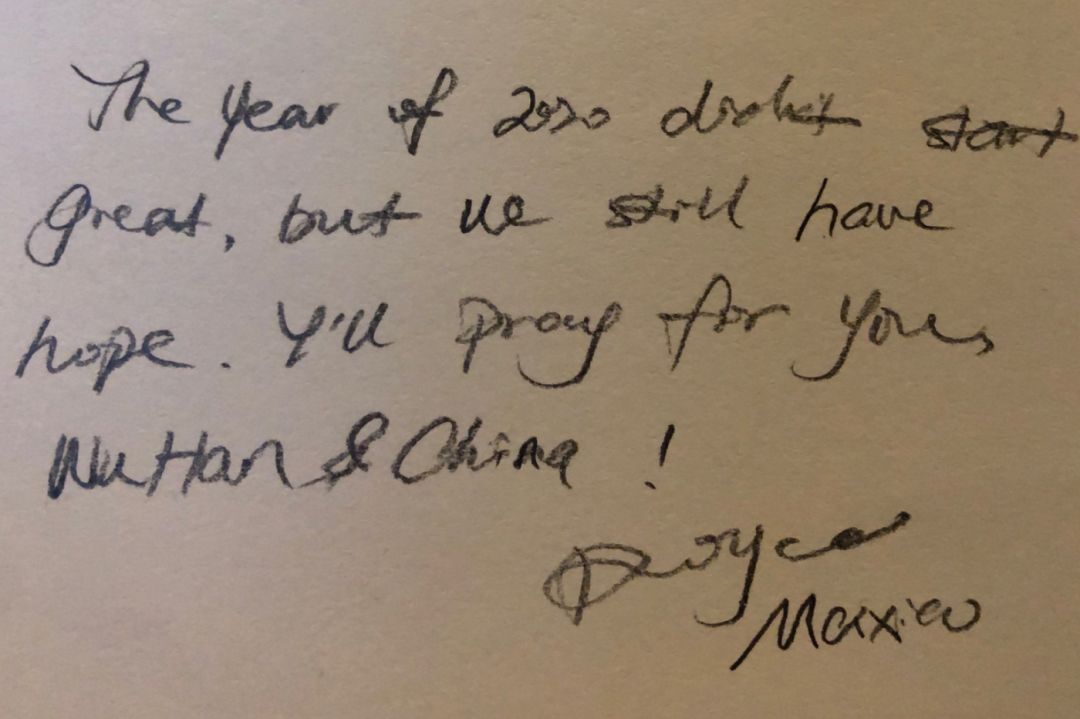 The year of 2020 doesn't start great, but we still have hope. I will pray for you, Wuhan&China!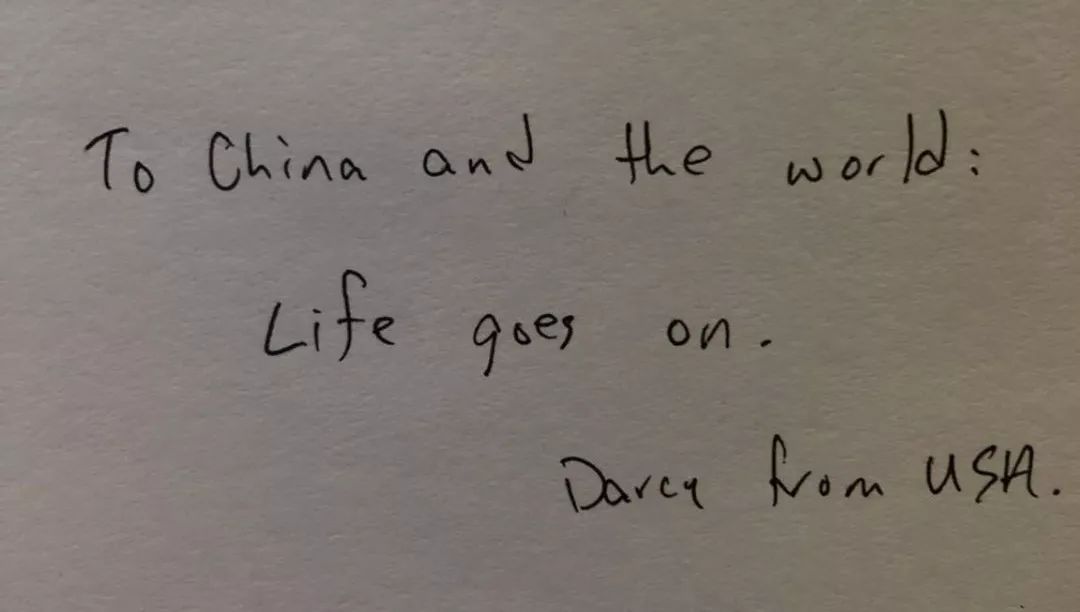 To China and the world: Life goes on.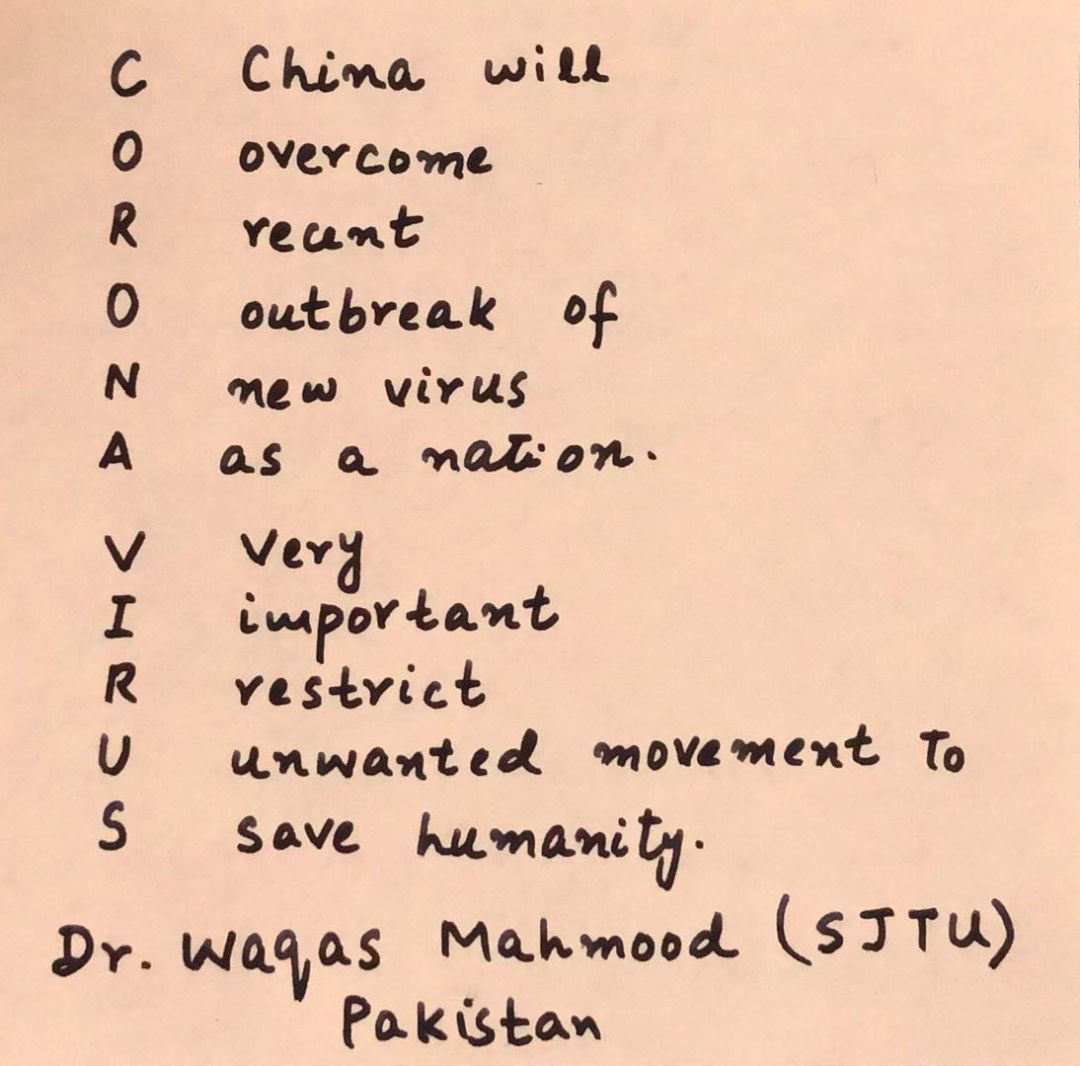 Waqas Mahmood(SJTU)
博士(巴基斯坦):
China will overcome recent outbreak of new virus as a nation, very important restrict unwanted movement to save humanity.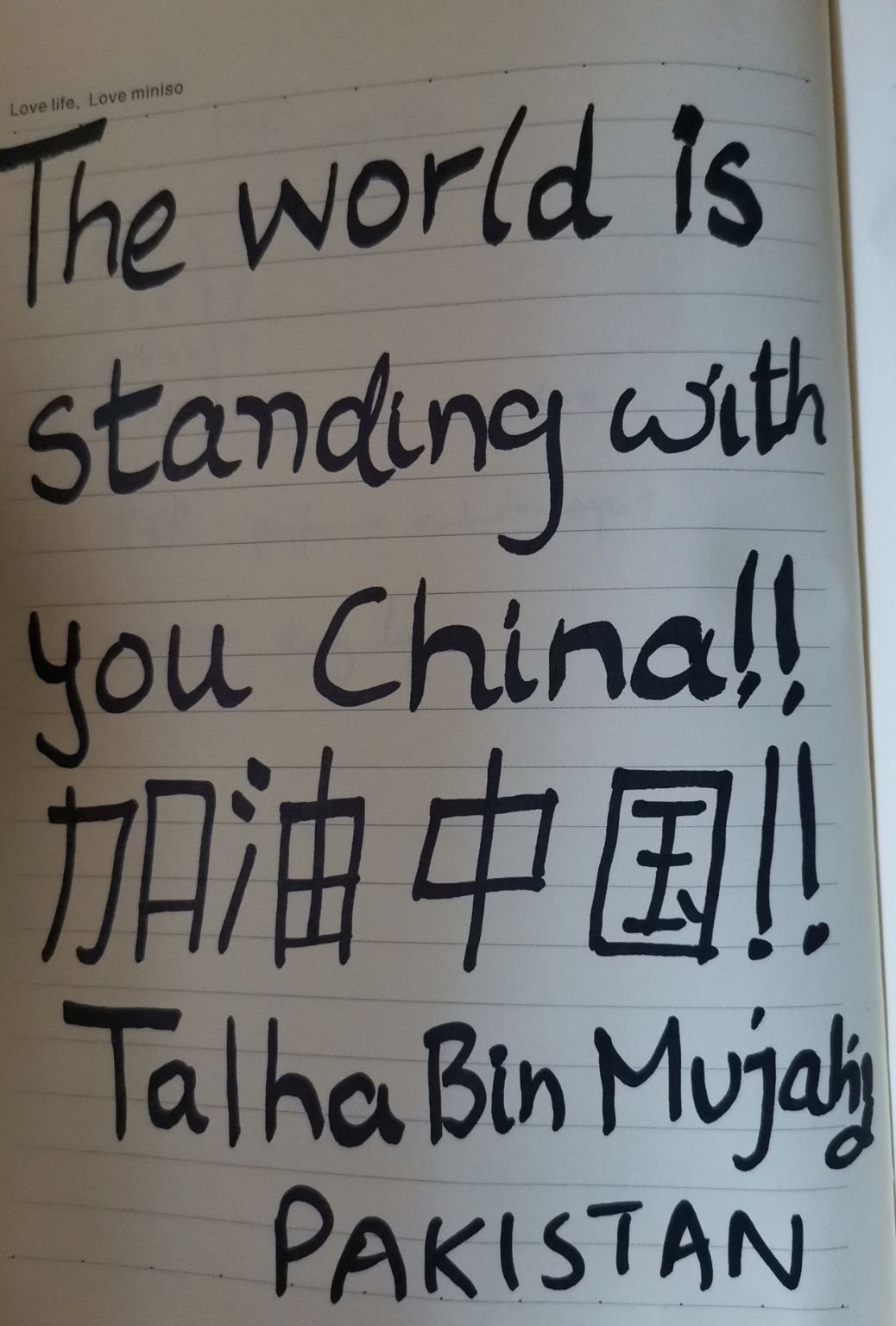 The world is standing with you China!!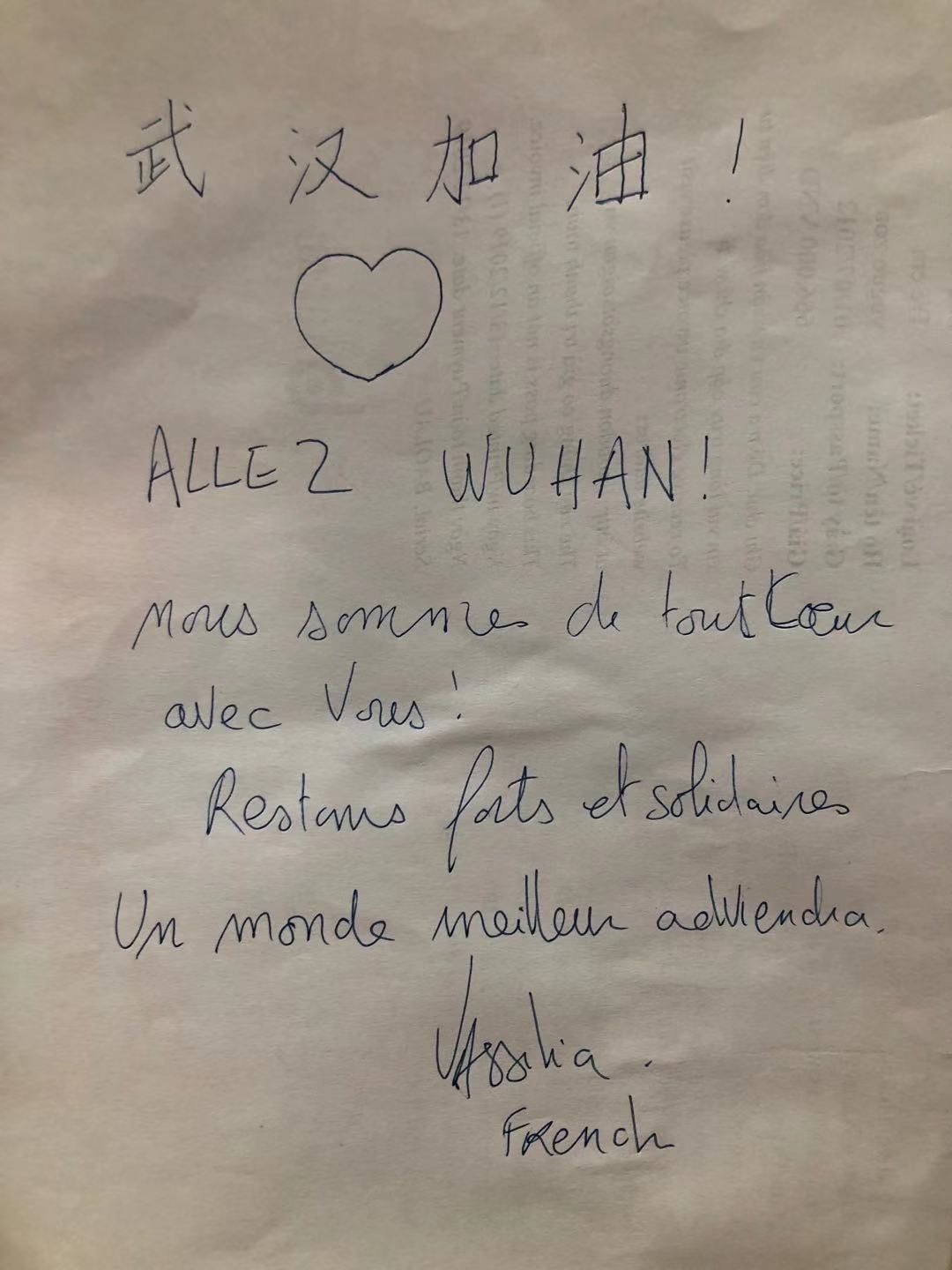 Allez wuhan! Nous sommes de tout c

œ

ur avec vous. Restons forts et solidaires. Un monde meilleur adviendra.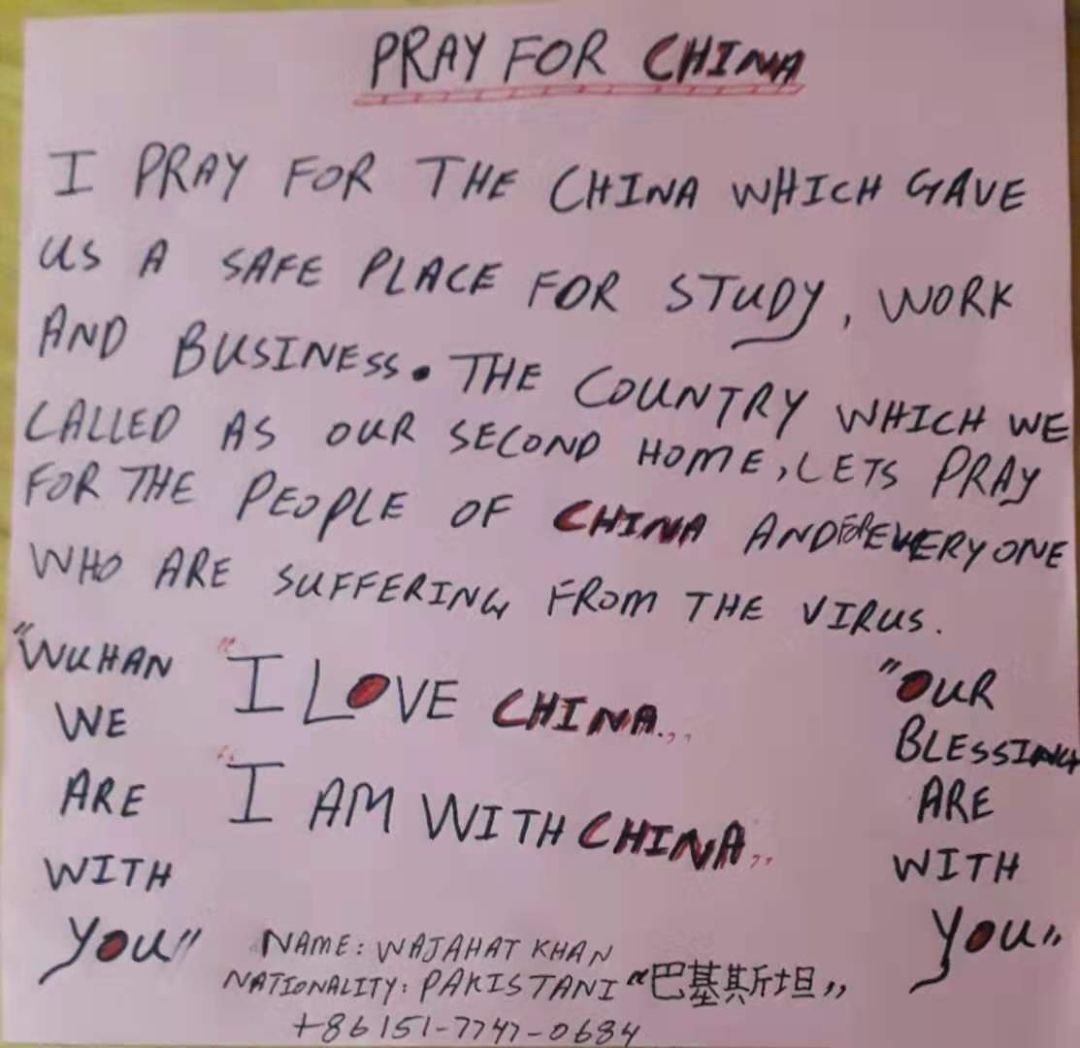 I pray for the China which gave us a safe place for study, work and business. The Country which we called as our second home, let's pray for the people of China and for everyone who are suffering from the virus.
I love China, I am with China.
Our blessings are with you.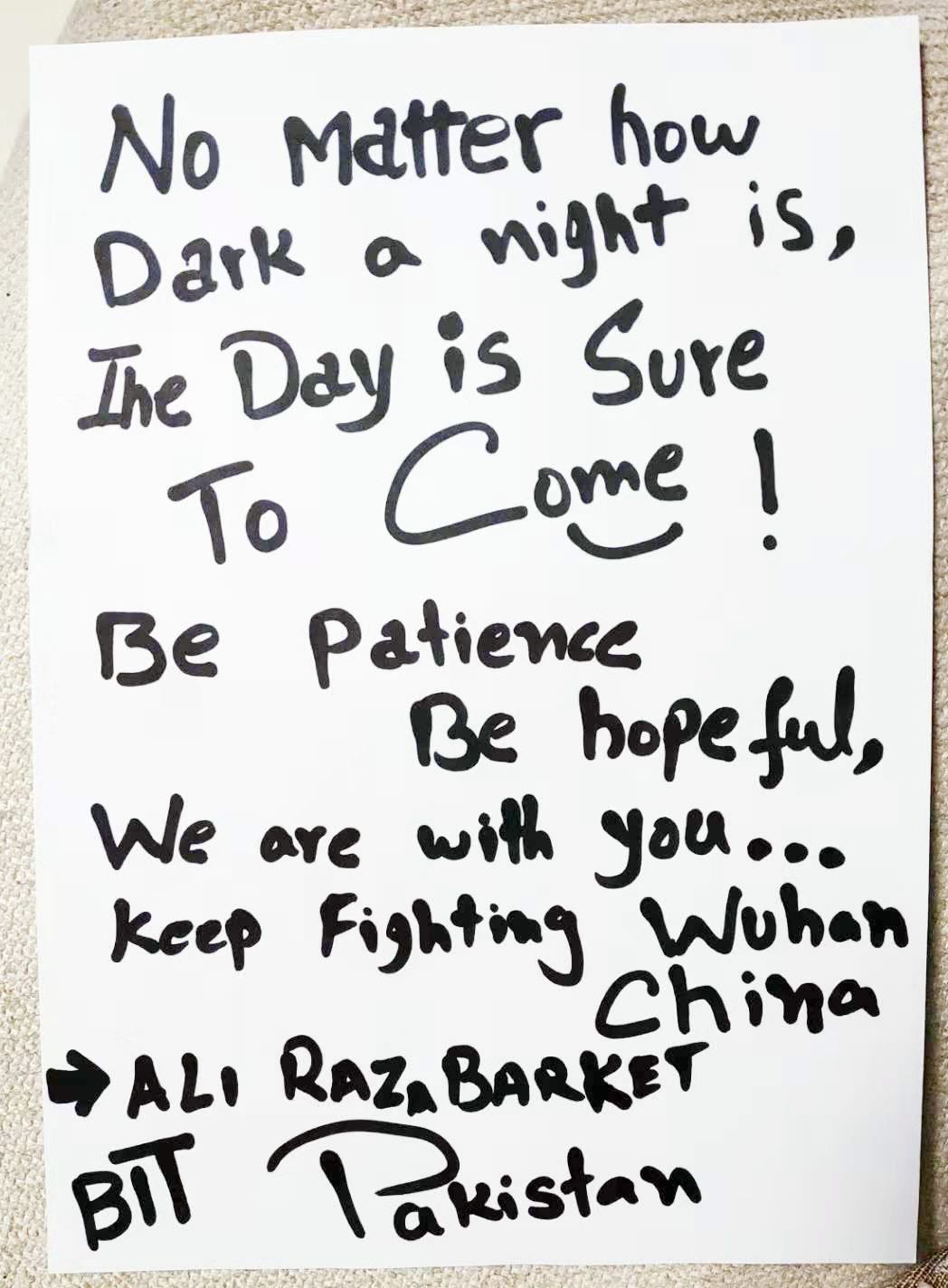 No matter how dark a night is, the day is sure to come! Be patience, be hopeful, we are with you...
Keep fighting Wuhan China.
"

L

'

unione Fa La forza

"

--

意大利谚语
We stand with China today.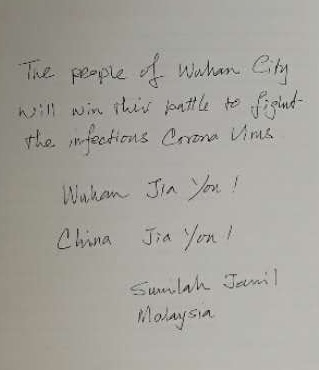 The people of Wuhan City will win their battle to fight the infectious Corona Virus.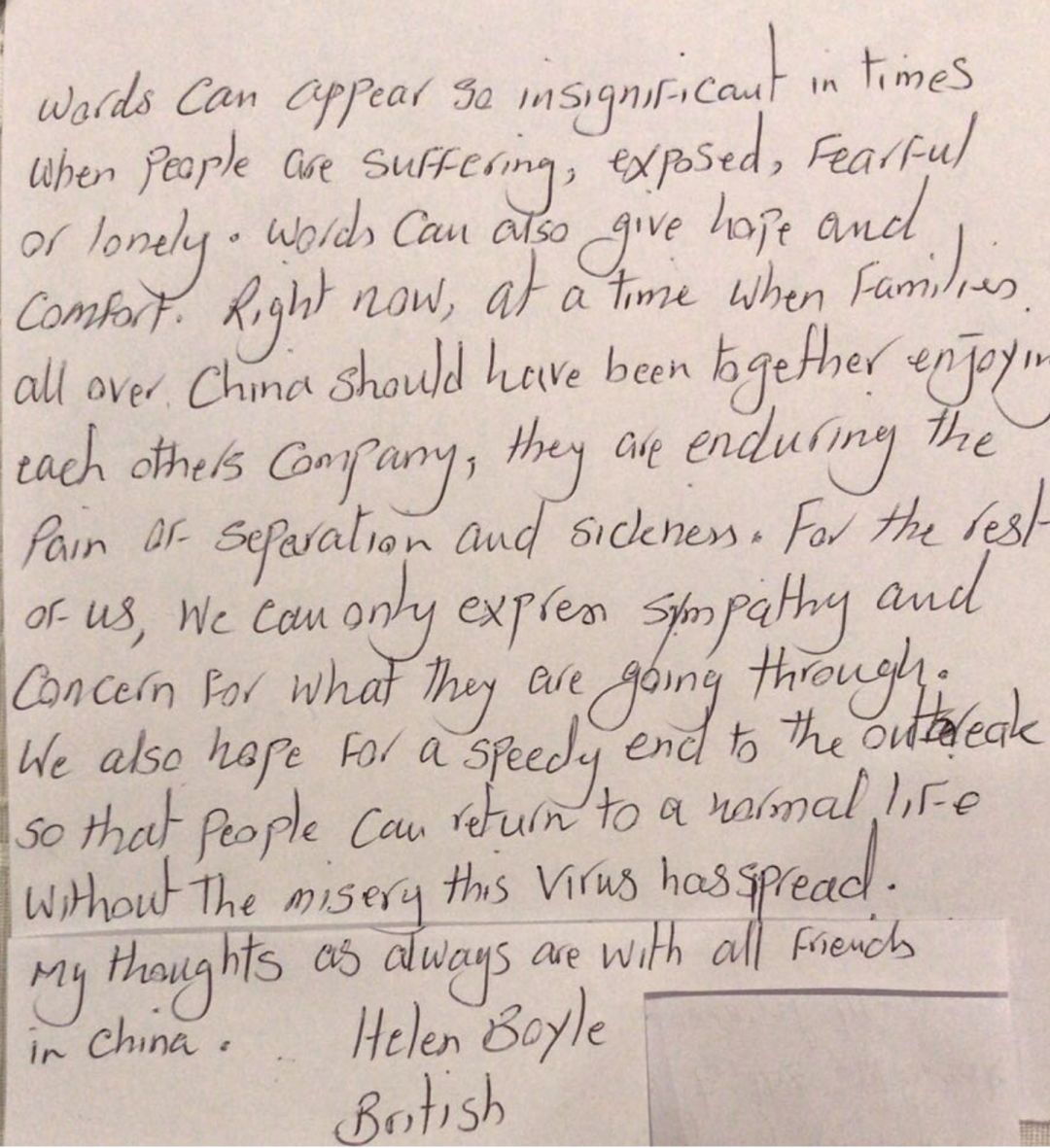 Words can appear so insignificant in times when people are suffering, exposed, fearful or lonely. Words can also give hope and comfort. Right now, at a time when families all over China should have been together enjoying each other company, they are enduring the pain of separation and sickness. For the rest of us, we can only express sympathy and concern for what they are going through. We also hope for a speedy end to the outbreak so that people can return to a normal life without the misery this virus has spread. My thoughts as always are with all our friends in China.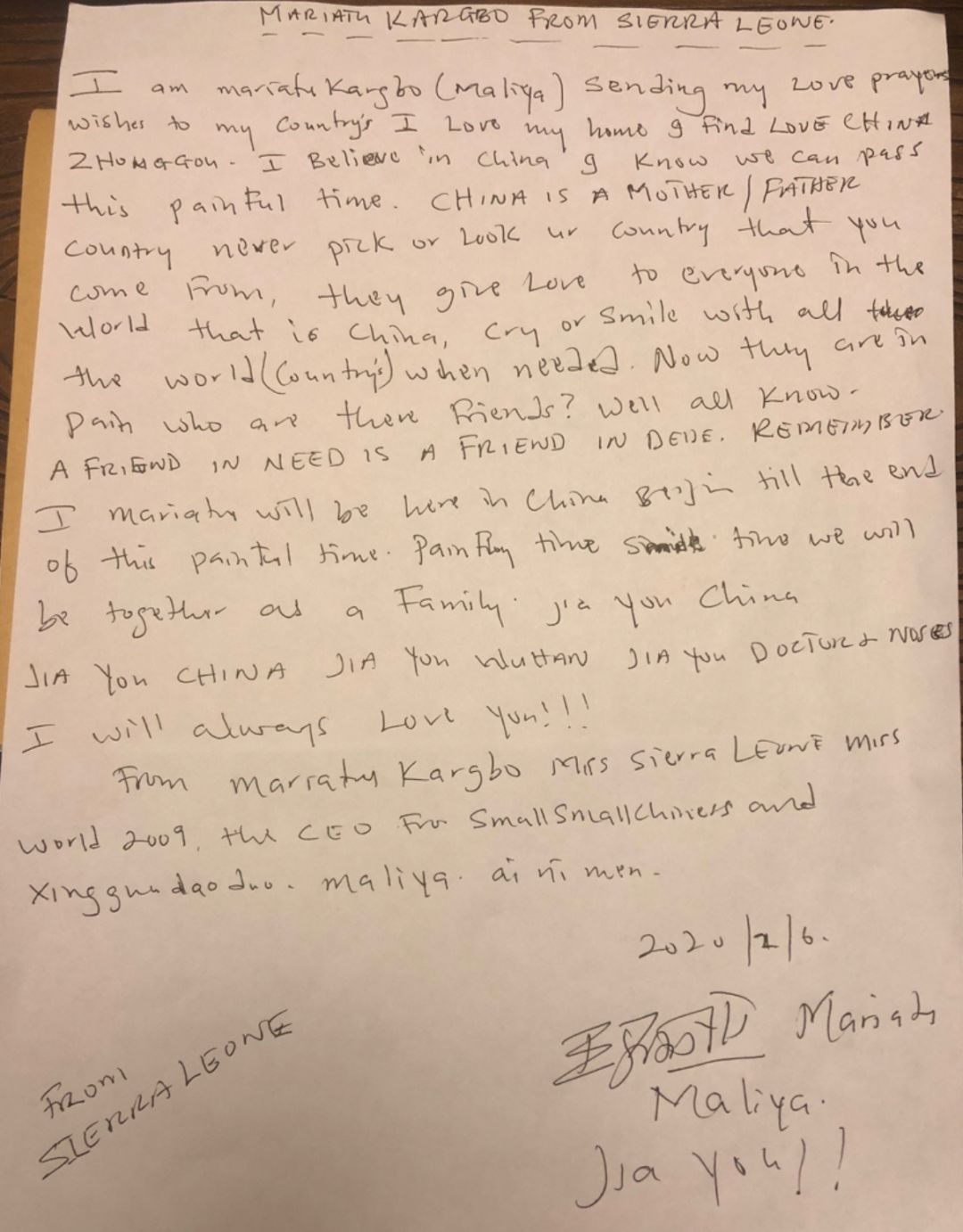 I am mariatu kargbo. sending my love prayers wish to my country I love my home I find love China I believe in china I know we can pass this painful time. China is a father or mother country never pick or look ur country that u come from ,they give love to everyone in the world that is china ,cry or smile with all the country's all over when it needed. Now they are in pain who is my friend? we will know. Remember a friend in need is a friend indeed.I will be here fight cry and smile with u chinese. Jia you zhongguo jia you wuhan. From Mariatu Kargbo miss world 2009 Xinguandao dao 2007